Posted By: Phillip
Aldebaran 6 (sail# TBA) -

10/01/13

02:09 PM
A thread for those interested in timber mosquito.
Some photos are in Photobucket but I'll try to give some further info via this forum.
Hulls, transom and centre deck, 4.1mm ply. Forward and rear decks, 3.5 ply. Internal frames and centre board cases, 3.1 ply. All ply started at 4.1mm, reduced to numbers stated in a thickness/panel planer.
Hulls have been constructed internally similarly to Aldebaran 5 (1765), but, rocker moved aft, fuller in the bow, narrowed the decks, fatter and flatter in the aft section.
Launch date October 13, Adelaide SC opening day, but currently 1 week behind schedule.
That's enough for now, willing to answer questions.
Now see if I can upload some photos.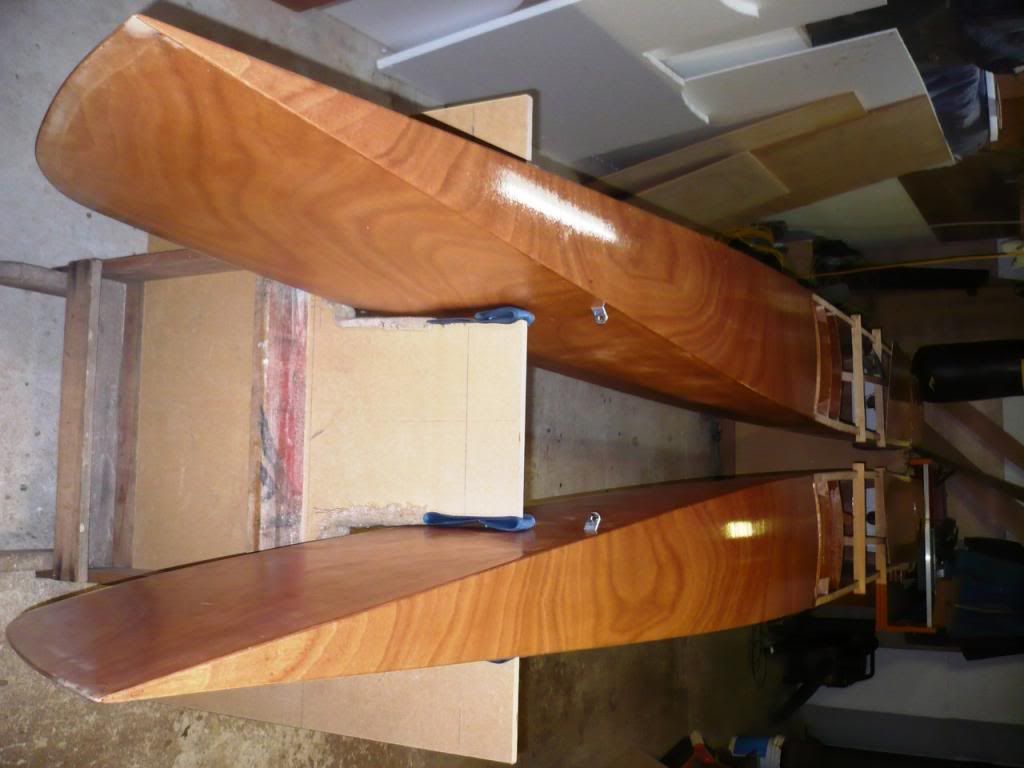 [img:left]
http://s51.photobucket.com/user/vmca/media/misc/P1030273_zps7b389dd3.jpg.html?sort=4&o=8
[/img]
One worked but second link will take you to Photobucket. Shall practice the photo process or get further coaching.