3rd Annual Woodruff Wave Invitational
This is the third year now that long-time Hobie sailors, Stan and Sharon Woodruff, have literally opened up their glamorous new house to top Wave sailors from around the country. Stan has even amassed his own fleet of six boats to accommodate those from far away who did not want to drag a boat a long distance.
The house is located on Tampa Bay in Ruskin, Florida, and is an architectural dream, designed and built by a young man striving to be another Frank Lloyd Wright. The home is constructed of hand-made wooden beams, glass and steel. Pictures below will give you just idea of how awesome this place. It has been featured in national magazines as well.
The only thing that exceeded the home, was the hospitality of these people. They had food and drinks available constantly. Several of the competitors pitched in and prepared many of the meals that were simply awesome.
Sailors came from Ohio, Delaware, Indiana, South Carolina, Pennsylvania, Michigan, and obviously, Florida. So, many arrived on Thursday just to enjoy the Florida warmth, although there has not been a whole lot of that going around this winter. Arriving early, most managed to stuff themselves with gourmet food the entire weekend.
Competition was pretty fierce. In attendance three past National Champions, a World Champion, a couple of North American Champs and others that have been champs in other classes. You had to know this was going to be a tough regatta.
The Races
Winds were good for the entire weekend. On Saturday there was some pretty hefty chop to deal with as the wind were from the west, allowing the waves to fetch from across the entire Tampa Bay.
Patrick Green, past National Champ, started off the series with a comfortable lead and a consequent bullet, with his neighbor from Put-in-Bay, Steve Abbey close behind. Leah White, also a past National Champ had her typical speed and took third.
But, that was not how things were going to continue on. Dave White, who has been brides-maid and not the bride at the last several Nationals, took an ace in the second race, despite taking an eleventh in the first race. Stan Woodruff, Masters National Champ was nipping at his heels, as was last year's National Champ, Jack Woehrle. Green took a 7th, Abbey an 11th and Leah White a 12th.
Now, that was the pattern you would see this entire weekend. No one dominated, and everyone had a bad race or two along the way. Out of 8 total races, there were six different sailors who took a bullet. Only Woodruff and Dave White could duplicate the feat.
At the end of the first day, Woodruff had a slight lead over Dave White and the rest of the fleet was totally all mixed up.
The second day brought some really nice winds of around 15-20 from the east, allowing for flatter seas, but a bit more fluky.
After the last whistle the top five competitors were separated by a mere 4 points. Dave White eked out the overall victory over Woodruff by 2 points. Woodruff was only two points ahead of a three-way tie for 3rd place. The tie was broken in favor of Green, Ray Matuszak and Skip Kaub.
Now that is awesome competition.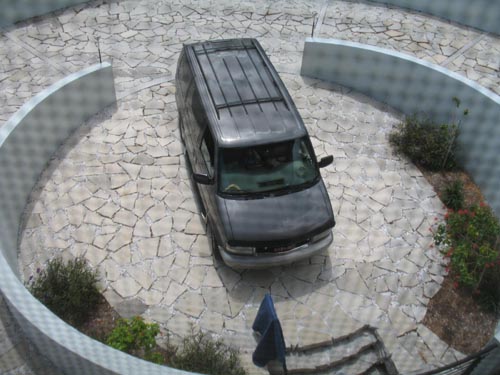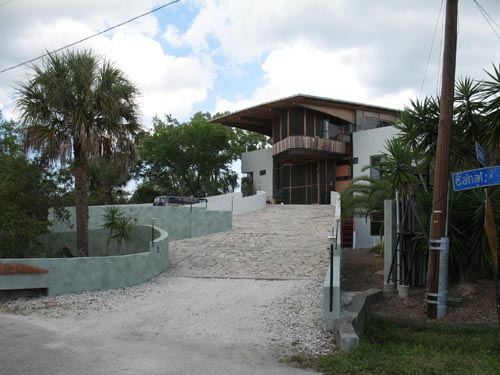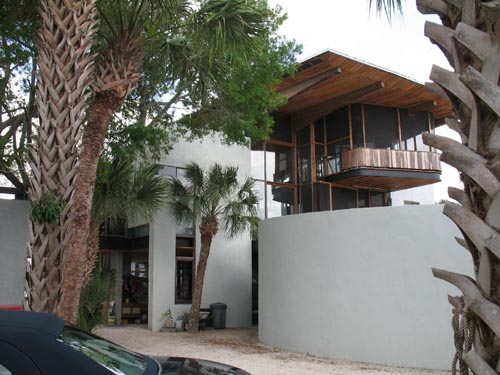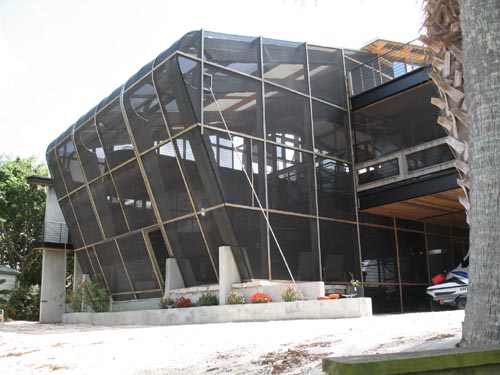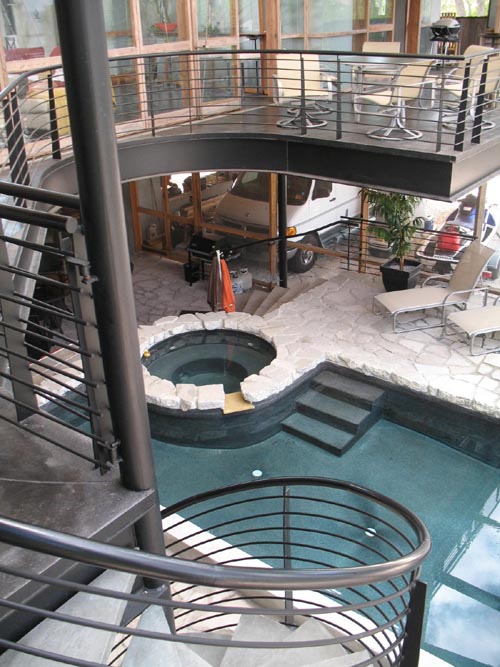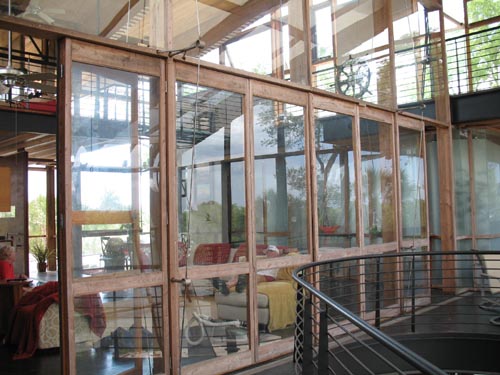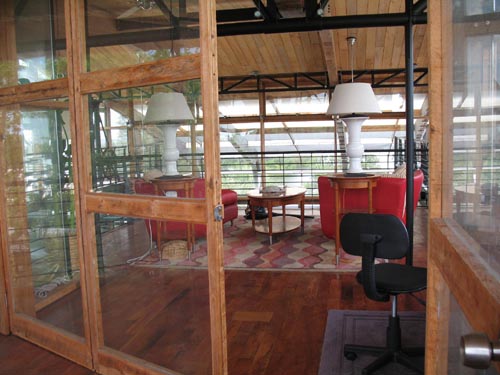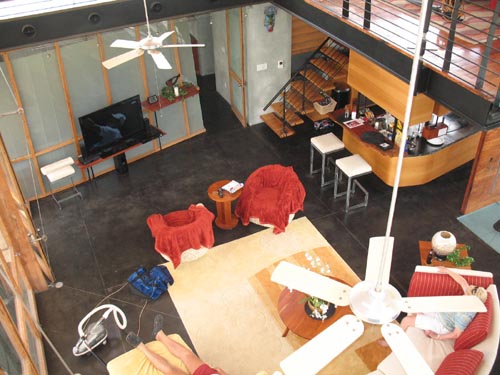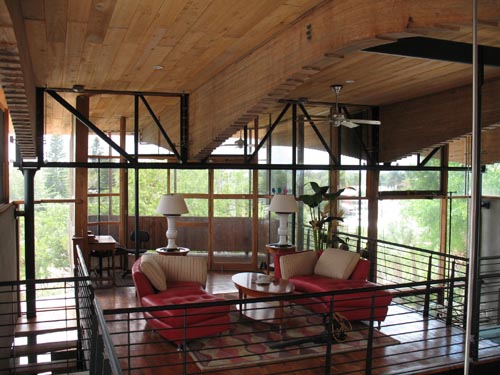 Results:
2009 Early PIB Weekday Series
2010 Woodruff Invitational
Sailed: 8 Discards: 1
| Rank | Sail No | Helm | R1 | R2 | R3 | R4 | R5 | R6 | R7 | R8 | Nett |
| --- | --- | --- | --- | --- | --- | --- | --- | --- | --- | --- | --- |
| 1 | 66 | Dave White | 10.0 | 1.0 | 3.0 | 2.0 | 11.0 | 9.0 | 3.0 | 1.0 | 29.0 |
| 2 | 6 | Stan Woodruff | 7.0 | 2.0 | 1.0 | 4.0 | 13.0 | 1.0 | 8.0 | 8.0 | 31.0 |
| 3 | 11 | Patrick Green | 1.0 | 7.0 | 8.0 | 12.0 | 6.0 | 2.0 | 7.0 | 2.0 | 33.0 |
| 4 | 24 | Ray Matuszack | 5.0 | 5.0 | 9.0 | 6.0 | 7.0 | 3.0 | 2.0 | 5.0 | 33.0 |
| 5 | 17 | Skip Kaub | 6.0 | 4.0 | 4.0 | 1.0 | 8.0 | 7.0 | 5.0 | 6.0 | 33.0 |
| 6 | 3 | Steve Abbey | 2.0 | 11.0 | 14.0 | 13.0 | 4.0 | 5.0 | 1.0 | 4.0 | 40.0 |
| 7 | 96 | Leah White | 3.0 | 13.0 | 10.0 | 5.0 | 2.0 | 10.0 | 4.0 | 7.0 | 41.0 |
| 8 | 335 | Jim Glanden | 13.0 | 9.0 | 5.0 | 10.0 | 3.0 | 6.0 | 12.0 | 3.0 | 48.0 |
| 9 | 100 | Jack Woehrle | 4.0 | 3.0 | 11.0 | 9.0 | 12.0 | 4.0 | 9.0 | 9.0 | 49.0 |
| 10 | 23 | Mark Scarpelli | 11.0 | 8.0 | 7.0 | 8.0 | 9.0 | 12.0 | 6.0 | 10.0 | 59.0 |
| 11 | 50 | Rick White | 9.0 | 10.0 | 13.0 | 15.0 | 5.0 | 8.0 | 10.0 | 11.0 | 66.0 |
| 12 | 22 | Marlyn Hahn | 12.0 | 11.0 | 6.0 | 3.0 | 10.0 | 11.0 | 15.0 | DNF | 68.0 |
| 13 | 59 | Bruce Fields | 14.0 | 14.0 | 2.0 | 7.0 | 15.0 | 14.0 | 16.0 | 13.0 | 79.0 |
| 14 | 51 | Sharon Woodruff | 8.0 | 6.0 | DNF | 10.0 | 16.0 | 15.0 | 11.0 | DNF | 84.0 |
| 15 | 8 | George Baisley | 15.0 | 15.0 | 12.0 | 14.0 | 14.0 | 13.0 | 13.0 | 12.0 | 93.0 |
| 16 | 5 | Jackson Pentith | 16.0 | 16.0 | OCS | 16.0 | 1.0 | 16.0 | 14.0 | 14.0 | 93.0 |
| 17 | 81 | John Swiger | 17.0 | 17.0 | 15.0 | 17.0 | 17.0 | 17.0 | DNF | DNF | 118.0 |